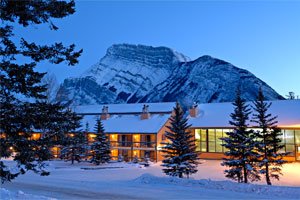 We are pleased to announce that we have finally added the Banff Douglas Fir Resort to our website. Although we do not list all our hotels on our site, we believe that the Banff Douglas Fir Resort is one of the best family accommodations in Banff and definitely worth considering.
Here are just some of the accommodations we offer at this resort hotel:
The facilities for children and fantastic. They have two indoor waterslides and a new indoor playground. This indoor playground measures over two storeys in height and 28 feet in length and is Western Canada's largest hotel indoor playground. More details on this hotel can be found by clicking on the links below:
We are also offering a "kids ski free" promotion as part of a ski package in Banff as well as additional early bird savings. This saving apply to Banff Norquay, Lake Louise and Sunshine Village ski resorts! Contact rocky-peak Ski Holidays now, for more information on the 2008/09 winter ski package promotions!