Heli-Hiking in the Canadian Rockies is a great way to see some backcountry under careful supervision of a qualified guide. I have written a bit about my recent Heli-Hike experience and included some photos for you to enjoy.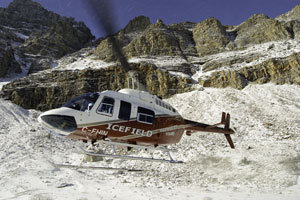 I went out last Tuesday, October 14, which is getting quite late for Heli-Hiking. As you can see by the pictures, there was already some snow. Once the snow really accumulates, you can take advantage of a Heli-Snowshoe tours which can also be booked through rocky-peak Ski Holidays.
The drive to the Helicopter start point is spectacular in itself as you have to drive along the magnificent Icefields Parkway from either Jasper, Banff or Lake Louise. The location makes this tour a great addition to many itineraries in Western Canada as it is right en-route and so minimises travel time.
Once you arrive at the Icefields Heliport, just outside of Banff National Park, you will be safety briefed, geared up, and then you board the helicopter.
The helicopter takes you into the backcountry where you can start your hike with the certified guide. Martha, the guide, was very knowledgeable and has the qualifications to back this up!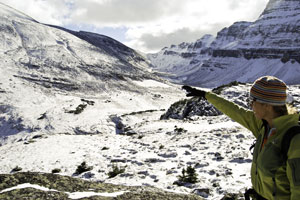 The walk in itself was easy, however, if you are a stronger hiker, slightly more challenging heli-hikes can be arranged. The home-made gourmet lunch was delicious and really satisfying. After a couple of hours of hiking, the guide will radio the helicopter pilot and you will be picked up. It really is that easy!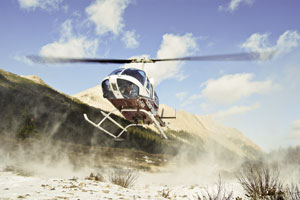 I hope you enjoy the photos and if you have any questions, please feel free to post here and I will do my best to answer them, or you can contact rocky-peak Holidays direct.
Do you like Yoga? Why not try a Heli-Yoga tour?!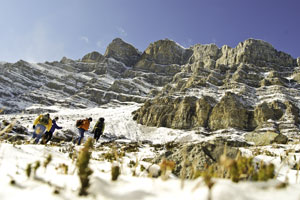 Memorable hiking in the Canadian Rockies.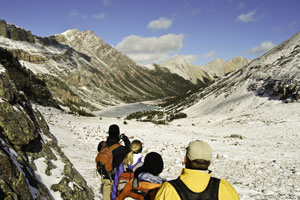 There are many photo opportunities!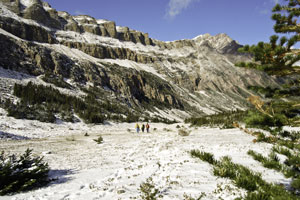 The only things left behind: your footprints.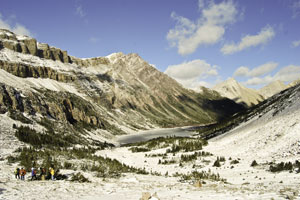 Nature surrounds you. Opportunites to see wildlife.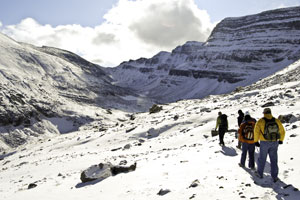 The guide knows the area better than anyone!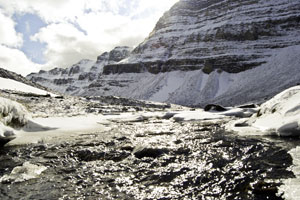 Scenic mountain streams.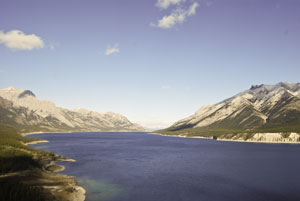 Abraham Lake greets you on your return flight.