Airport transfers are our recommended mode of transport especially in the winter season when the roads can be dangerous.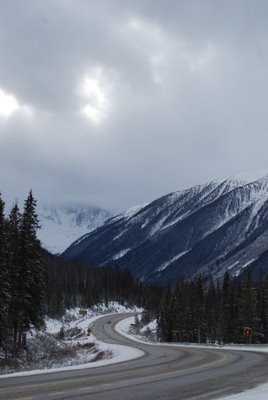 The prices for our scheduled services are very competitive and ski resorts are set up to cater for guests without cars. In fact, Banff was recently rated in the Top 10 'No Car Needed' Resorts by OnTheSnow.com. For those of you who have visited other Canada ski resorts, you will know that you can get by without a car. Whistler Blackcomb has a free village shuttle which operates in the early morning through to the early hours!
If the above doesn't convince you to catch our transfer services, direct from Calgary International Airport YYC and Vancouver International Airport YVR, then consider the following:
It's safer.

Most of you will have travelled on a flight for many hours to get here.

It's faster.

Let an experienced driver who knows the roads get you to your hotel. No need for directions and maps!

It's cleaner

. By taking the airport transfer with other guests, there is less pollution which means better for the environment!

It's cheaper.

No parking, gas (petrol) or insurance to pay for. Note that stone chips to a rental car are not always covered.

It's more enjoyable.

You spent the money to get here, enjoy the scenery out of the windows while the driver concentrates on the road.

It's direct.

Most airport shuttles are direct or have minimal stops. The ski shuttles get you to the ski hill sooner as they drop you off right at the base.

It's easy.

Jet lagged? No problem, our friendly drivers know where to take you!

It's peace of mind.

One less thing to worry about on your Canada ski holiday.
We also organise private transfers and charter services. For more information on our winter services, view the Calgary to Banff Transfer Schedule and the Vancouver to Whistler Transfer Schedule.
Contact rocky-peak Ski Holidays to book!