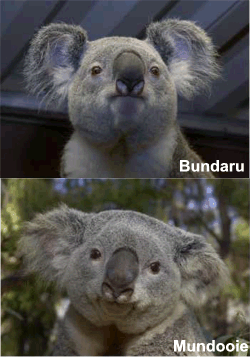 The Koalas are coming to the Calgary Zoo!
The Calgary Zoo is getting closer to the Koala visit which is due to open to the public February 6, 2009.
Two males Bundaru and Mundooie are there until mid-September 2009 on loan from the San Diego Zoo. The Calgary Zoo is contributing to conservation work in Australia as part of the San Diego Zoo Koala Education and Conservation Loan Program. Overall, koalas are a protected species, but the eucalyptus trees they need for food are not. The biggest threat to koalas is loss of habitat.
Planned Zoo Programs include breakfast with the Koalas and Elite Eat – Koalas!
For more information visit Calgary Zoo's website.